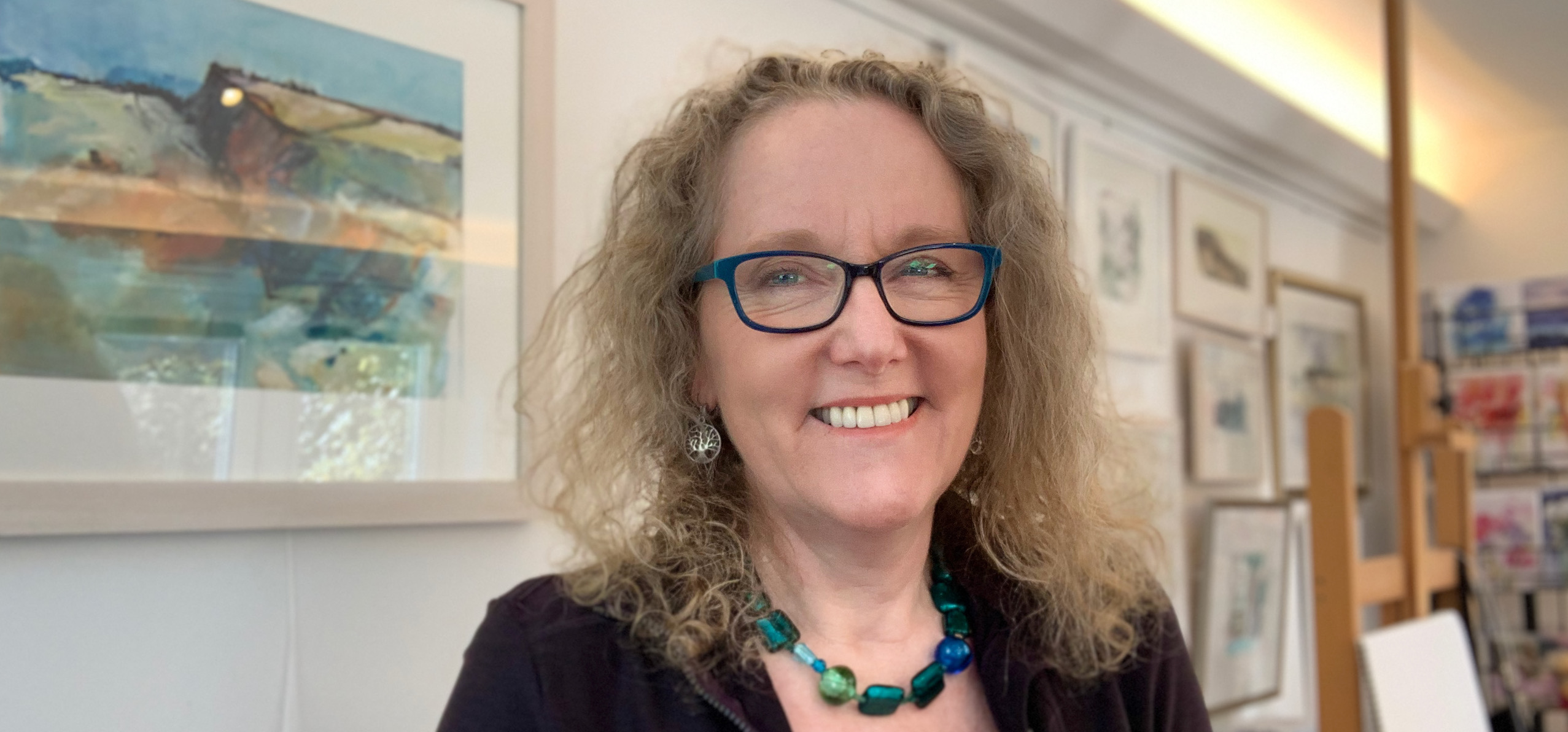 I'm an English painter, with roots firmly planted in the vibrant landscapes of South Africa where I was raised. The echoes of Africa are woven into my art, influencing the way I infuse my work with vivid colours. I am inspired by the expanse of landscapes and the untamed beauty of natural spaces.
At the heart of my art lies a signature style that features strong colour and texture. It's a style that evolves organically, shaped by an ongoing dance of experimentation with fresh techniques and varied mediums. My initial focus was on watercolours and I still find myself captivated by its fluidity and liberating essence. The desire to push the boundaries of my creative expression has moved me to include other mediums into my portfolio of artwork.
Like handwriting, an artist's touch is unique. I find fascination in the contours of expressive brushwork and the imprints of varied mark making tools. These marks reveal the essence of the medium itself, infusing my paintings with the energy I wish to convey.

My studio is filled with works in progress. I often work on more than one piece at the same time. This enables me to step back and consider where a piece is going before coming back to it for the next stage of work.
My work is included in private collections in Australia, New Zealand, France, Portugal, Italy, South Africa, Switzerland, the United Kindom and the United States.  My paintings have been selected for the Society of East Anglian Watercolourists, Chelsea Art Society and the Society of Women Artists open exhibitions.
If you'd like to know more about my practice, sign up for my Studio Stories emails.
My work can be seen in the following galleries:
To get the first information about other exhibitions and art for sale, sign up for my newsletter or follow me on social media (links at the bottom of this page).
Click on the button on the right to see a list of exhibitions.