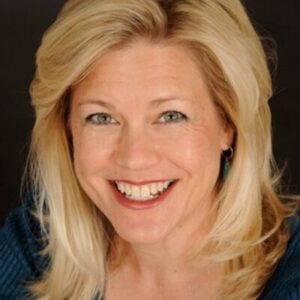 International Award-winning artist Georgia Mansur grew up in California and moved to Australia in 1984.
Georgia travels and teaches about 8 months of the year and has been Artist in Residence at Hamilton Island, Great Barrier Reef, and AIR at Cable Beach Broome. She teaches painting workshops all around Australia from Katherine, Northern Territory to Nowendoc, NSW as well as around the world, including the USA, France, Portugal, Italy, Spain, Mexico, NZ and the UK.
She was the Cunard Cruise Line Official Artist in Residence in 2015 and taught painting on world tours on board Queen Elizabeth and Queen Victoria. Georgia also created the Emirates Wolgan Valley Artist in Residence Program in 2012 and continues to be on call when she is in the country~ Wolgan Valley is a pristine native bush area of the Australian Blue Mountains which she enjoys coming home to often.
Georgia is well versed in all media but prefers painting in watermedia for ease of travel, clean up and immediate visual feedback. She has a passion for painting en plein air (outdoors). Mansur has competed in International plein air events in the USA and was recipient of the Laguna Plein Air Painters Assoc of the Walker Scholarship for Excellence. Mansur has been a faculty member and presenter at the International Plein Air Convention in Monterey, California in 2015, Tucson Arizona in 2016 and will be presenting 'Watermedia For Newbies' in San Diego CA in April 2017.
Georgia Mansur is a trained and certified International Golden Artist Educator and is an International Ambassador for Daniel Smith Paints, creating the 'Georgia Mansur Palette' by Daniel Smith Paints, Seattle.
Mansur has just released an instructional painting DVD filmed in Oxford UK by APV Films and has her own signature Georgia Mansur Brushes by Rosemary&Co Brushes in the UK.
Georgia's work is featured in international magazines Plein Air, Watercolor, Southwest Art, and North Light art books, including 'SPLASH' and 'Exploring Colour'. Georgia has been featured in Australian Artist magazine many times and was in the recent Nov and Dec 2016 issues. She will also be teaching on tour in Western Australia 1-14 April 2017 for Australian Artist magazine and other workshops around Australia and overseas.
Mansur exhibits in Los Angeles, Walnut Creek & Carmel Calif, Seattle WA, Provence, France & Blue Mountains & Sydney Australia.
Memberships
AWS (American Watercolor Society), NWS (National Watercolor Society), IPAP (Intl Plein Air Painters), LPAPA (Laguna Plein Air Painters), CAC (California Art Club), AGRA (Australian Guild of Realist Artists), AWS (Australian Watercolour Society), ADFA (Australian Decorative & Fine Arts), past Board Member Arts Out West, Orana Arts Mentor Program.