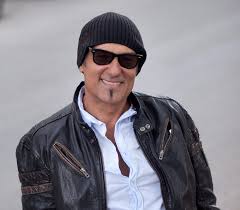 Flamboyant artist Alvaro Castagnet is one of the world's great watercolour masters with a growing list of achievements every year as his body of work flourishes and he pursues exciting directions.
Alvaro has never ceased to develop and progress his art. It evolves from vividly painted everyday scenes to almost abstract gestural swathes of pure colour. His works are in private and public collections around the world.
Alvaro is admired for his powerful, impressive interpretation of light effects and his ability to evoke atmosphere in order to convey the very soul of the subjects he paints. And that is what he wants to pass on to his students.
Alvaro was born in Montevideo, Uruguay. He attended the National School of Art in Montevideo where he was taught by Professor Esteban Garino. He continued his formal education at the Fine Arts University, under Miguel Angel Pareja. Alvaro is an elected member of the AWS; NWS USA; Australian Watercolour Institute; ACUA and he is an Honorary Member of the Ohio Watercolor Society.
Not only is Alvaro a superb artist, but he is also a teacher with the ability to transform the work of his students. Although never losing sight of the progress of his art, Alvaro's overwhelming desire is to help students paint from their heart.
He travels the world painting for his exhibitions. At the same time, he teaching hugely popular workshops in wonderful locations in the USA, UK, Germany, France, Spain and Australia.