The Wild Country painting collection contains original, mixed-media artworks reflecting my attraction to wild places. The landscapes of coast and valley have distinct rugged characters, both invigorating in their untamed beauty. They change mood with the weather as it casts different cloaks over the shoulder of the land. Wild places are never boring.
Purchase details, more images and information can be found by just clicking the image.  If you are local to me (CB22 area) and would like to collect, please select the 'Local pickup' shipping option to remove shipping costs. Please get in touch if you have any questions about any of these paintings.
35 w x 20 h | Mixed Media
This mixed media abstract painting was inspired by walks along the North Norfolk Coast. The sinewy channels of the mud flats create beguiling trails under the wide blue skies.  Grey-blue waters lap against wooden posts before bursting into salt spray.
Walking the welsh hills feeds my love of wild places.  It's a space where the world feels at peace and the air is fresh. This series of acrylic paintings express my connection to these places

Heather and Gorse
42cm x 17cm | Acrylic on paper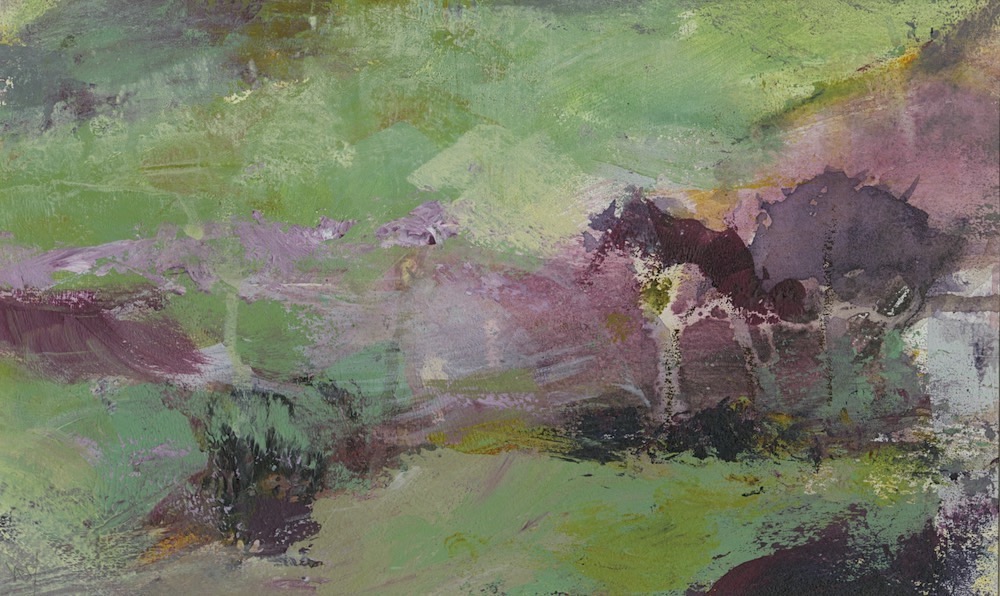 The Pathless Wood
26cm x 15cm | Acrylic on paper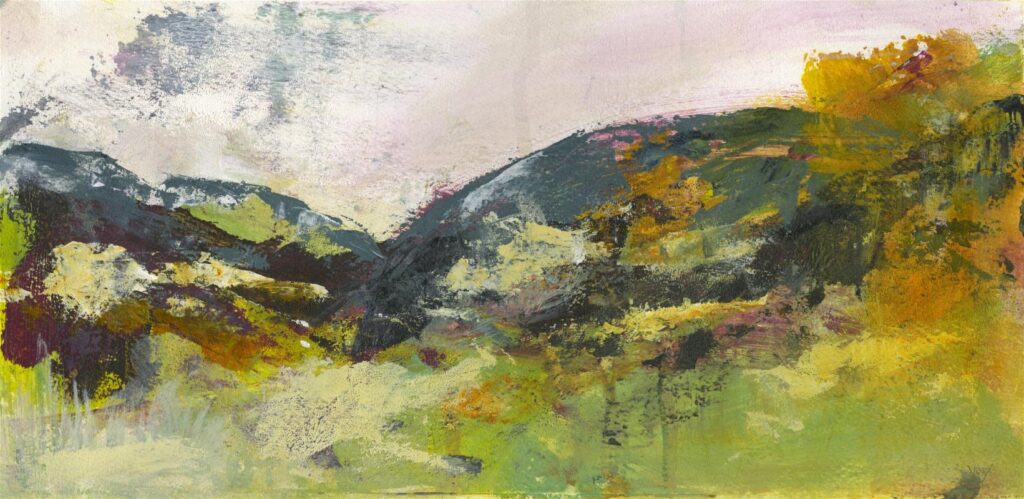 Black Mountain Trail
35cm x 17cm | Acrylic on paper

The Primitive World
35cm x 10cm | Acrylic on paper