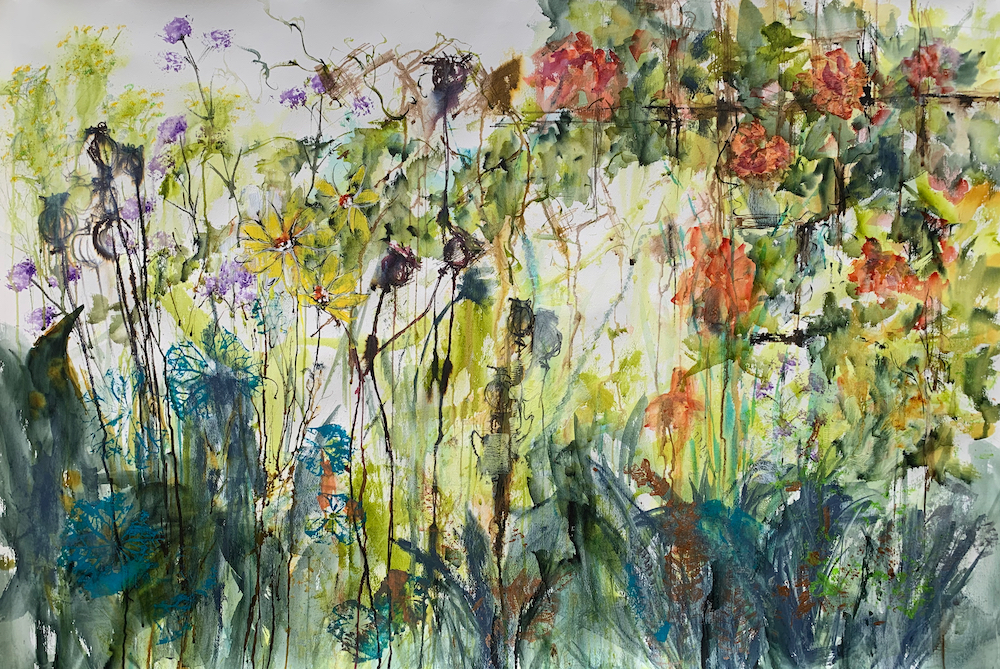 Five Masters' Iconic Flower Paintings
Five Masters' Iconic Flower Paintings that debunk the idea that flower painting is only for beginners – and they are just the start.
Painting flowers is joyful for so many reasons: the colour, the shapes, even the scent. All aspects are sensory, right down to the feel of the petals. For an artist, the range of colours and shapes are sheer delights. This is kid-in-a-candy-store stuff. It can be almost overwhelming.
Why do some people consider flower paintings less technically challenging? And why do those people see flower paintings as an inferior genre to say, landscape or portraits?  Painting flowers is joyful as an immersion in the visual richness of the subjects. However, it can also require expertise to convey the movement of a swaying blossom, the delicacy of soft petals, or the drop of a wilting leaf. 
Painting flowers for the Uncontained summer exhibition
I am building up a collection of new work for the Uncontained exhibition at Wonky Wheel in Finchingfield. The utter joy of this is that my studio is filled with flowers and flower painting.  Stephie Butler and I will be extending the collaboration that started with our painting the large watercolour of my garden last September. The expert Denise Shearing at Rosewood Studio is framing the painting, after which it will be the centrepiece of our exhibition.  It is a huge honour for us to be the featured artists in the summer exhibition at the gallery. The exhibition will combine paintings of wildlife and flower to celebrate nature in its most wild and natural format.
Have you found a new appreciation of nature over this past year of lockdowns? I have always loved painting flowers in summer. There is just so much wonderful subject material in the garden right outside my studio window. I can't ignore it. This year I feel even more gratitude for the natural world we inhabit and I am thrilled to be able to share my love of the environment.
Five Masters' iconic flower paintings you will recognise
Some of the most discerning art curators in the world appreciate flower paintings.  
Who said that flower paintings aren't fantastic?