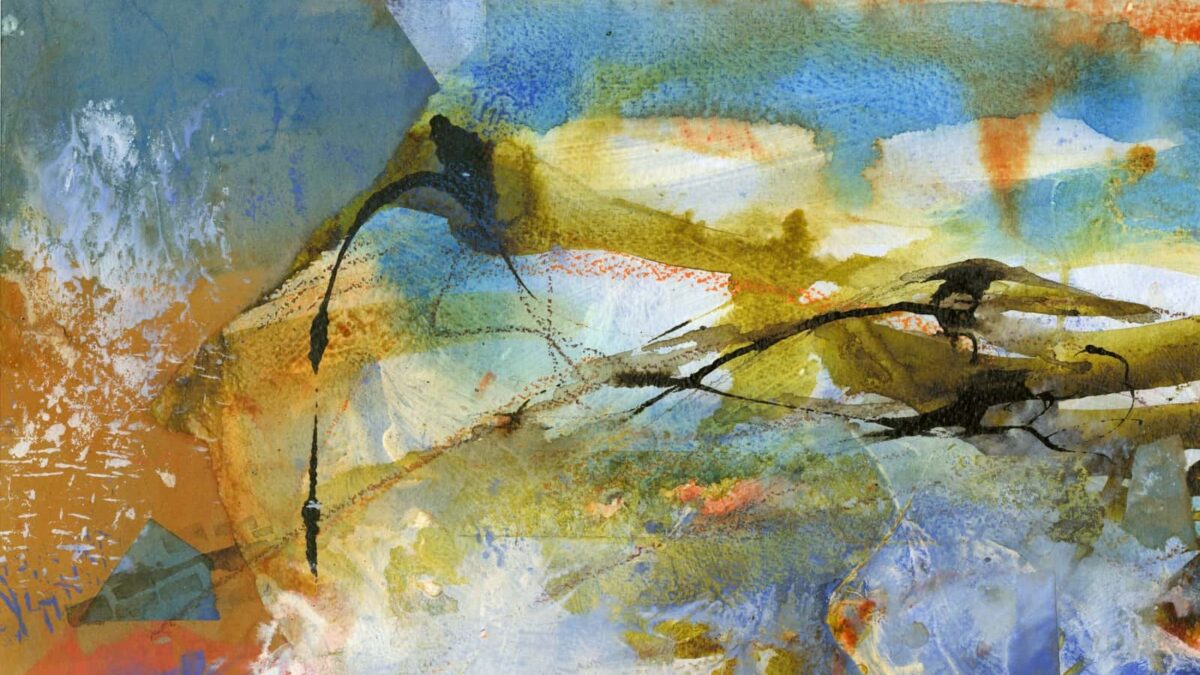 Cropping a Painting: a studio story
Cropping a painting involves some key aesthetic decisions for the artist. This week I decided to take you into my studio to share my thought process as I went through the process of making those decisions.
There are some challenges to producing paintings on paper in water-based media. The need to protect artwork by placing it behind glass can make the cost of framing significantly higher. But there is an up-side. I can crop a painting on paper, unlike artwork done on a canvas or a board. Cropping a painting can provide the viewer with a better visual experience. Sometimes less is more, and taking part of a painting away makes it a stronger piece of art.
This painting started out as an experimental piece working with collage, ink and watercolour. Sometimes I can finish a painting in one session. This was not one of them. This is one that has been in my studio, at various stages of its development, for at least a year. When we got back from an exhibition in Wells-next-the-Sea, North Norfolk, the time was right to finish it. The inspiration of the colours of the big skies, the salt marshes and mud flats, and the splashes of bright orange in the boats and the buoys all came together in the final stage of the painting.
But there was a section of the painting, on the right-hand side, that didn't feel like a great fit with the rest of it. The solution was to jump in and start cropping a painting. The big decision was working out exactly where to make the cut. Once you've sliced, it's too late to go back.
I've made a short video of my thinking process as I make the final changes to this painting.
New abstract paintings will be launched on my website in the last week of Cambridge Open Studios
Tags In