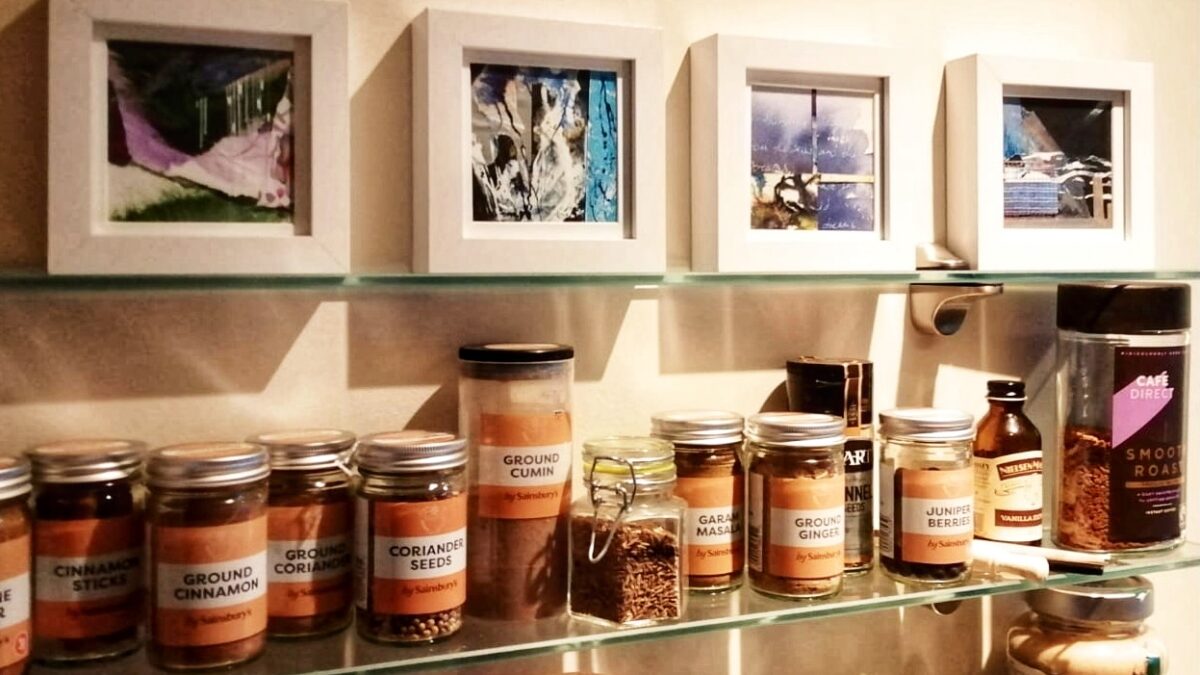 How to display artwork at home
Have you ever wondered how to display artwork at home when you've run out of wall space?
You see a painting that you've fallen in love with and you are bursting to buy it, but there's just no space left on your walls – not even for a tiny one. So, you walk away with regret but that painting just keeps calling you back. It found its way into your heart and you fear you will always regret not buying it.
But this doesn't have to be the case. Walls are not the only place your artwork can shine joy into your home. Today a friend supported my latest tree planting fundraising project by buying a few little charity paintings I have been doing recently. She is already a collector of my paintings and her walls are generously adorned with them. So we discussed a few other ideas. That sparked the thought that other people might have the same problem, so here are a few alternatives.
Seven thoughts on how to display artwork at home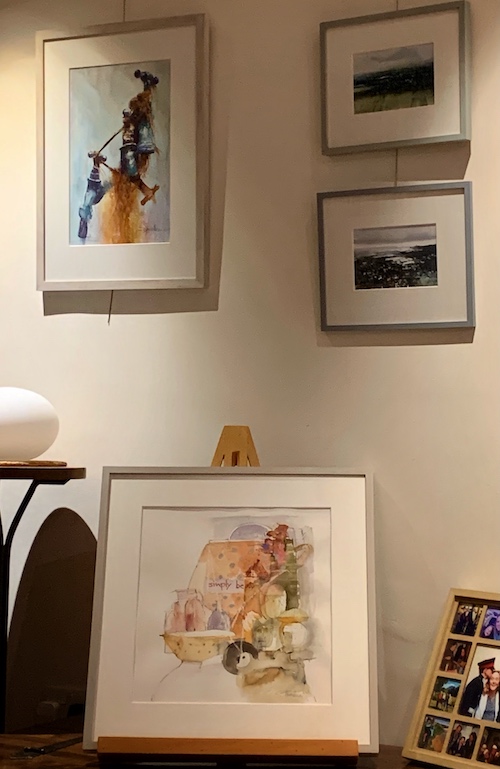 Shelf paintings. Little box frames with original art in them make fantastic shelf displays – ideal for a kitchen or bathroom
Hang paintings from the balusters so that they drop below the stair level on the wall below. They will make a great display on that triangle of space below the stairs.
Use small wooden easels to display framed paintings on a sideboard or cabinet. This is a lovely way to add interest to surface areas in living rooms and bedrooms
Small framed paintings can be displayed on windowsills.
Stand paintings on the floor. Even quite large paintings can be stood on the floor against a blank wall area. This gives you the option to 'stack' your artworks by having one or two pieces hung above the painting that stands on the floor. If you do this, make sure the floor painting has enough presence or size to be noticed
If you want to give a painting display a little bohemian feel, stand it on a pile of books or magazines.
Do you have a sheltered (from the rain) wall in the garden? A well-selected acrylic painting could enhance an intimate corner of the garden where you spend time relaxing.
Things to consider when displaying art in your home
When you're exploring the nonconventional ideas on how to display artwork at home, here are a few things to consider:
If your original artwork is very valuable consult an expert to make sure you are protecting it sufficiently
Take care not to expose it to harsh direct sunlight – especially if it is a watercolour
Water can be a problem for artworks. Don't place your artwork where it could get wet unless you are sure it is well protected and can take the moisture.
Accidents happen. One thing to consider is whether the positioning of your artwork makes it likely to fall or be knocked over.
There are other creative ways to display paintings in your home when your walls are already full of beautiful pieces of art. Look for quiet spaces that could benefit from some added interest. A painting could be just what is needed.
There's always somewhere in your home you can indulge your love affair with visual art. Before someone else snaps it up, turn around and buy that painting you walked away from. You don't need to put it on a wall. If you're lucky it will still be available when you go back for it.
If you are an Instagram user, pop over and say hello. I regularly share ideas and thoughts on my artwork there.