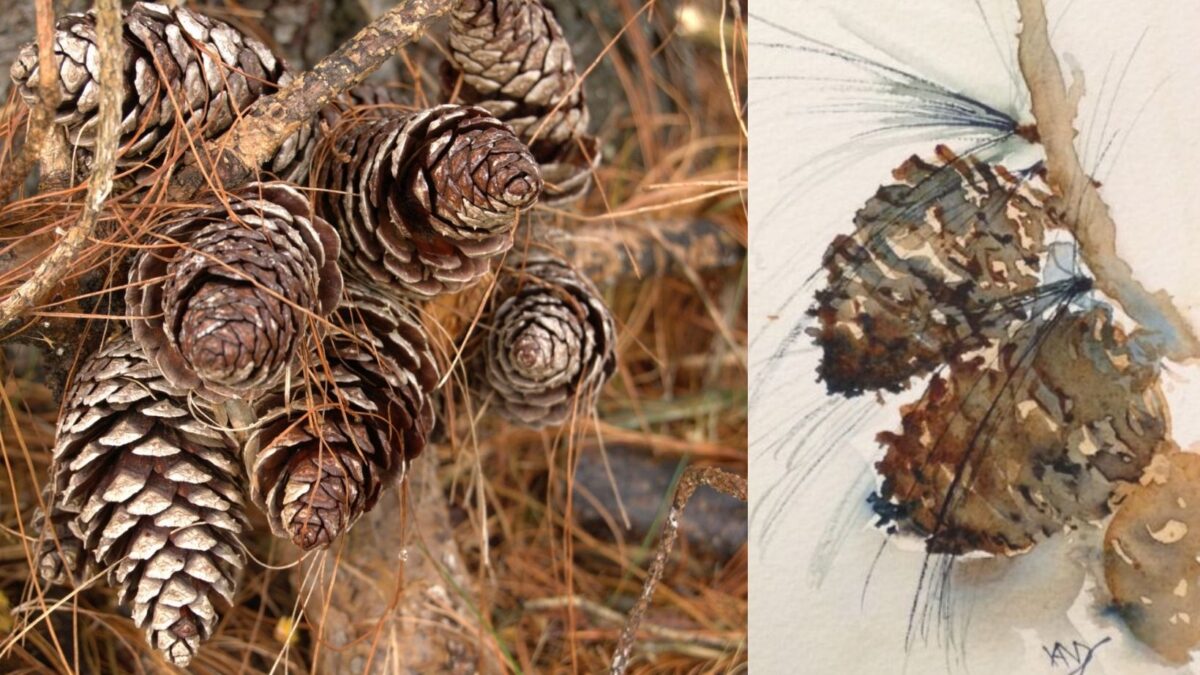 Painting Elements of Nature
In preparation for my workshop, Painting Elements of Nature, I've been going through my photographs to find some reference images. And I've got some fantastic pictures I want to share with you. 
What do I mean when I talk about painting elements of nature? There's a category of subject that isn't landscape, and it isn't flower painting.  But for those of us who want to capture the things we love about the natural world, there is a gap in the subject description – this is what I think of as elements of nature. It is a rich collection of some of nature's best features:
Aspects of nature I would include in this are trees, hedgerows, plant life (other than flowers), rocks, stormy skies, and probably a whole lot more. It's rather like a zoom-in on a landscape so you're just looking at one aspect, and examining it more intensely to see the essence of it. 
For the workshop on 27th April, we will be working outdoors in the garden so there will be plenty of subject matter that is immediately available. I've been watching the emergence of the garden and it won't disappoint, that's for sure.  However, for those who want something a bit different, the reference photos will offer other subjects and different perspectives. 
I want to share a Reference Photos – Elements of Nature 1 with you here. Feel free to paint from any of them. I would just ask that you mention this website as the image source if you post them on social media. And if you'd like some more reference photographs of flowers, landscapes, or elements of nature, sign up for my newsletter – I'll be adding to the collection from time to time.
If you feel inspired to share a painting from any of these images, I'd love you to post them in the private Facebook group.