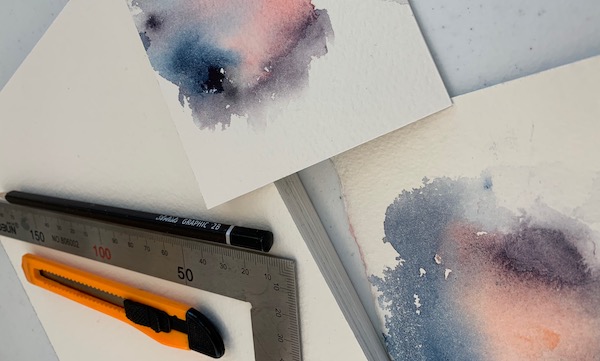 Nine tips for an Artists websites that works
Artists websites are the cause of a lot of soul-searching and stress for many, but they don't need to be. Here is a guide on how to work out whether you want a website and how you should use it.
Should you have a website for your art?
It depends. Mainly it depends on what your purpose is with your art.
Do you make a living from selling your art? If so, it is probably a good idea to have a website. Are you looking for art commissions or freelance art and design work? A website would be a good place to showcase your work. Prospective clients could be directed to your website to see whether your work is the style of art they are looking for.
Or, do you create art purely for relaxation with no intention of selling work beyond local art exhibitions? In that case, a website may not be of much value to you and you could simply share your work on social media.
If a website is for you
If you decide that a website is for you, then there are a few options open to you. There are services that offer a free website on their platform which may be a good starting point for some people. However, here are some things to check before you go ahead with one of these attractive options:
Make sure the website doesn't carry advertising as a trade-off for it being free. Advertising will be distracting for your website visitors and will detract from your art. At best, it will cause minor interruptions in the flow of your site information. At worst, it will make your website look cheap and damage your image as an artist.
How much control do you have over the way the website looks. There are many self-build options for websites that are easy to create. Most of these are a good solution for simple websites, but you may very quickly get to the stage where the limitations on functionality become a constraint.
Finally, if this all seems daunting and you're happy to spend a bit of money, you can get a website designer to do the job for you. This was my option. I chose Lori Bentley to build my website because I knew she would be able to manage the design aspects as well as the functionality I wanted. Check our the website of the Society of East Anglian Watercolourists if you'd like to see another one of Lori's artists websites.
Other key factors for Artists websites that works
Before you get started make a list:
Do you want to sell artwork through your account? If so you will need a website with e-commerce capability and a payment account. I would recommend Stripe rather than Paypal as a payment processor.
Make sure your website works well on mobile phones. These days, many people browse websites on their phones.
Ensure your domain name is clear (ideally, your name should be included in it), and it should be easy to remember.
Your website should load quickly. This means your images should be optimised for the website. Resize them if necessary.
Provide visitors with many ways to stay in touch with you. Add links to your social media accounts, a contact form or email address, and if you have one, a newsletter sign up.
Ensure all the information on your website is written in clear language so that it is easy to read.
Draw up a logical site map to think through the menu structure of your website before you build it. Put yourself in a visitor's position and ask yourself whether you would find it easy to find the most important areas of your website.
Update your site as often as you can with new, relevant information.
Your website should make your art the star of the show – that is, after all, the primary purpose of artists websites.
If you'd like more news from me, consider following me on Instagram.