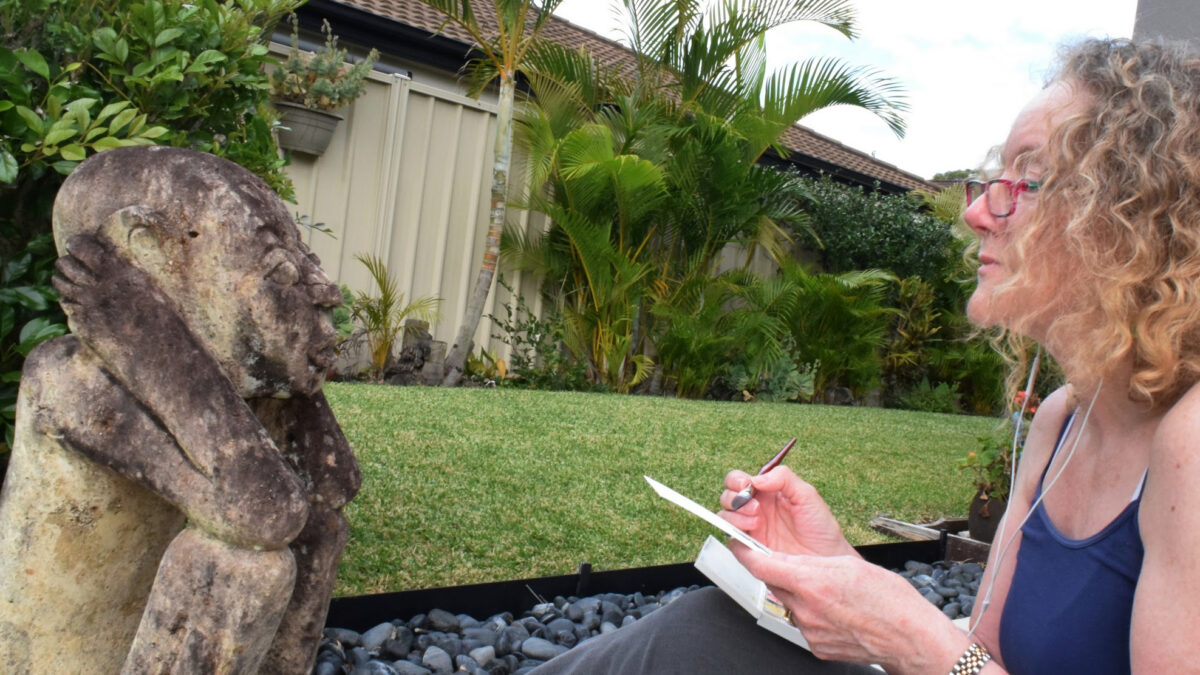 A Late-Blooming Artist – This is Me
Being a late-blooming artist is both rewarding and frustrating. The frustration comes from realising how much time you could have had to explore this fantastic visual creative world, if only you had started earlier. The rewarding bit is altogether different. I was once told by another artist who also started her journey in her middle years that it felt like finding treasure in her own back garden. That's exactly how it feels!
If you're following our Virtual Cambridge Open Studio, you'll see that a number of artists are introducing themselves on social media or in their display windows. This is my artist story.
My younger sister was the one who went to art college. She had spent most of her childhood with a pencil in her hand drawing everything she could.
Numbers were my strength, so my path was set along the business lane. I took a degree in accounting with a couple of side-dishes of information management and industrial psychology. I would watch my sister sketch and marvel at the images she could create.
How I became a late-blooming artist
Read on for more detail, but if you want the summarised version in the meantime, here's the summarised version with comment from my younger sister who learned the word 'feck' at a very early age. 😉
When the business world was going through it's 2008/2009 crisis, I was running my own business providing online training assessment services to the corporate world. Work life was about to get very un-balanced. I knew I needed to have a creative element to my life in order to counter the stress if the economic climate. I had dabbled in ceramics before. And I learned all the basic home crafts as a girl. Painting was the thing that appealed, but I had no idea whether I would have any affinity for it. So off I went to have a go. Four days of playing in a friend's studio and I was hooked.
My take away from this is to encourage anyone at any stage of their life to get creative if they feel so inclined. It is never too late to start. Not only that, even if you think you have no ability, you'll surprise yourself with what you can achieve. After all, I thought I couldn't draw a straight line. I probably couldn't – but I discovered that the unstraight ones are incredibly satisfying.
The glorious thing about painting is that there is always so much more to explore. If you fancy following the rest of my Virtual Open Studios programme, you could sign up for my newsletter for a weekly note, or you could just come back and check my Open Studios page to see what has appeared each week.
(Note: I generally only send newsletters once a month, but Open Studios month is an exception. And you can always unsubscribe next month)