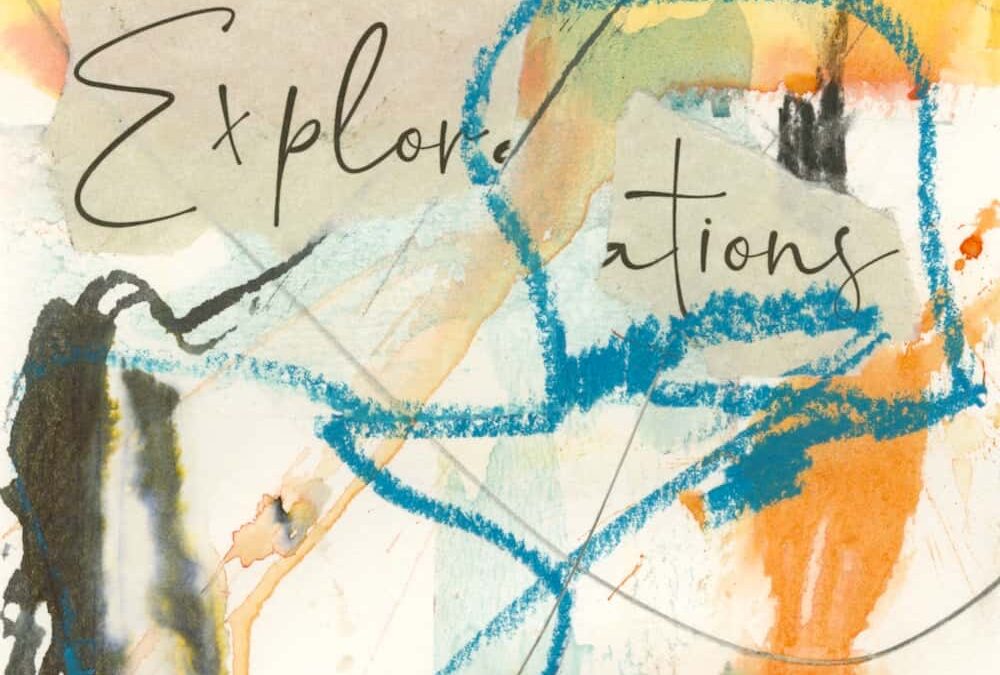 How to Find Joy in Art
One aspect of creativity is being able to find joy in art. Not only does it make the process much more enjoyable, but it also shows in the work. It really does.
But I have to confess that there are times when artist block gets in the way – and we all have them. And then painting doesn't feel joyful. Last year I eagerly signed up for Louise Fletcher's Find Your Joy 10-day taster for her full 10-week course. I have limited time available, so I was concerned that I might not be able to give it my all. That wasn't wrong. The wheels fell off after I got the first 2 assignments done, and so I could not commit the time to complete the course.
Lockdown made it quite difficult for many artists to get creative. It's a recurring theme I have seen on social media and heard in conversations with other artists. When Louise launched her latest Find Your Joy taster course, I remembered how much I had enjoyed the parts I managed to do last year. Now seemed an ideal time to dive in and do the course again. This year, I managed to carve out more time. And this time I finished every assignment!
The Elements of the Process
The process of discovering real joy in creating art is one of self-discovery. As I worked through the assignments I found myself questioning the way I work and exploring some new ideas.
I played with new materials
worked with different tools
explored new ways of working with colour
thought about working in a series or two
tried making some properly ugly paintings (surprisingly difficult emotionally)
worked on slowing down
There were some revelations. I was fascinated and thrilled to discover that I've managed to reach this mature stage of life and there are still so many things to find out about myself. Who knew?
(If you'd like to see some of the work that came out of the course, I've posted a few of them on my Instagram feed over the past week.)
I've found the shift I was looking for and it feels very exciting to be working in a new way.
Did I Find Joy in Art this Week?
I found struggle and I found joy. I found an enormous number of ideas I want to explore (even more than ever). I learned some techniques I had read about but hadn't applied (and now I have). It is OK to have failed paintings – every single one is an opportunity to learn something. And I learned a load more that I will be revisiting over the next few months to dig into the details.
We were pushed out of our comfort zones – if we wanted to take the challenge. And that was possibly the most valuable aspect of the whole week. We can get too comfortable and stop stretching. Louise does a 10-week Find Your Joy workshop and she runs a membership group. I joined her membership group and am finding the input of other members so very valuable.
I have stretched and it feels as if I have taken a deep breath of clean fresh air.