Aine Divine painting loose and expressive flowers
Aine Divine paints dynamic and exciting flowers in mixed media. They are joyful, energetic and display her passion for painting. She brings more life to the flowers on the paper with every brushstroke.
Aine is known mainly for her portraits. Her regular and comprehensive articles in Artists and Illustrators magazine have transformed the perception of contemporary watercolour portraits. But did you know she also teaches flower painting? Because, I didn't until quite recently.

"You can make a wild goose tame but you can't make a tame goose wild."
In her workshops, Aine Divine aims to help artists find their way with loose and expressive marks.
I was intrigued when I found out. I've always admired Aine Divine's portraits, but I've been more drawn to landscapes and flowers as subjects. I like the flow and energy of organic shapes and love the natural world. When I watched Aine's videos on flower painting in mixed media, I was convinced I had to book her for a workshop. (Scroll down to see Aine in action)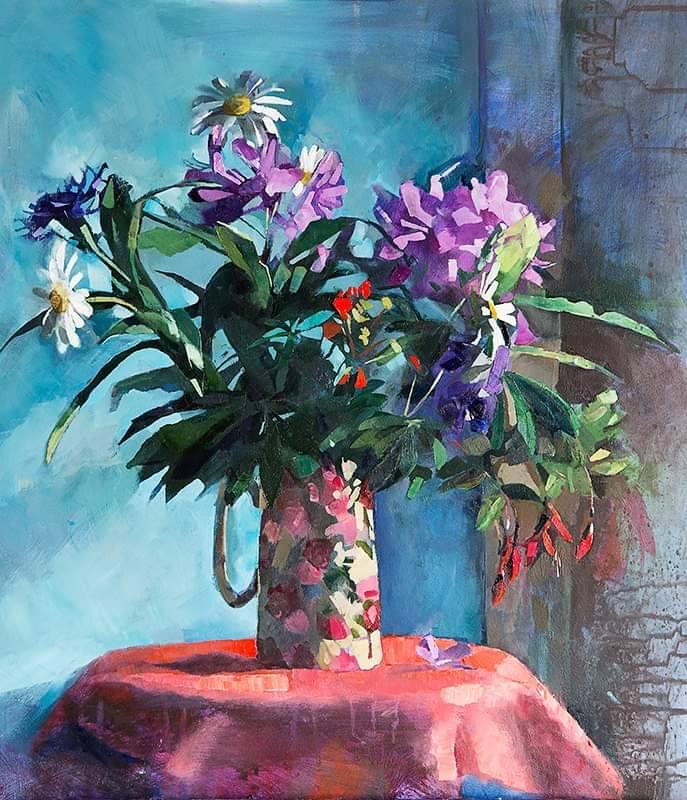 ---
A Painting Workshop Infused with Joy
Aine works on harnessing the combined energies of the artist's body and mind. She understands the impact of good breathing on the ability to focus on the subject. And most of all, she bring such positive energy to the process of painting that it's infused with joy right from the start.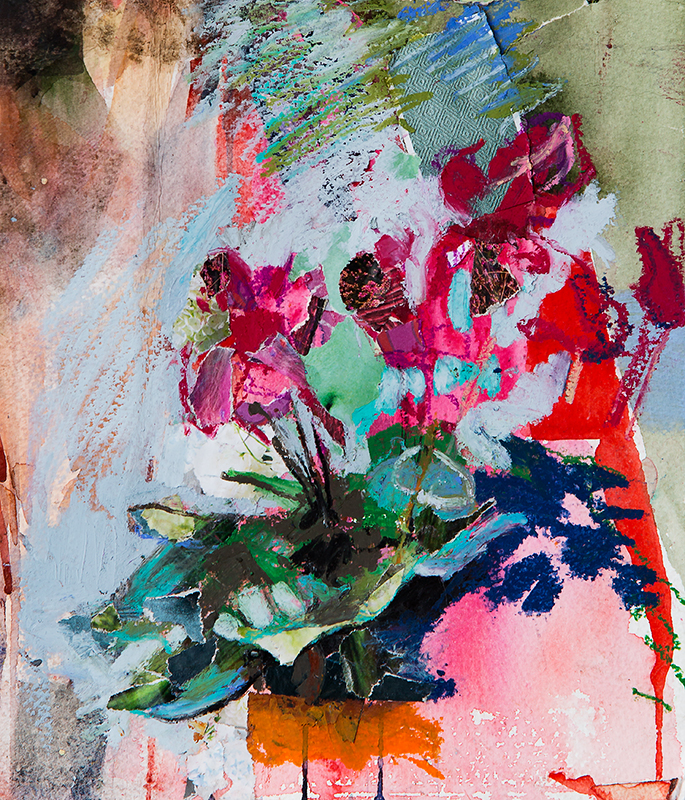 ---
When it is cold and dark in February, and the memory of Christmas joy has started to fade, Aine Divine's workshop on painting flowers in mixed media is going to be sheer joy. The artists who join in will have the pleasure of learning from an artist who lives her work. Aine paints and shares with generosity and exuberance. This will be two days of the joy of painting!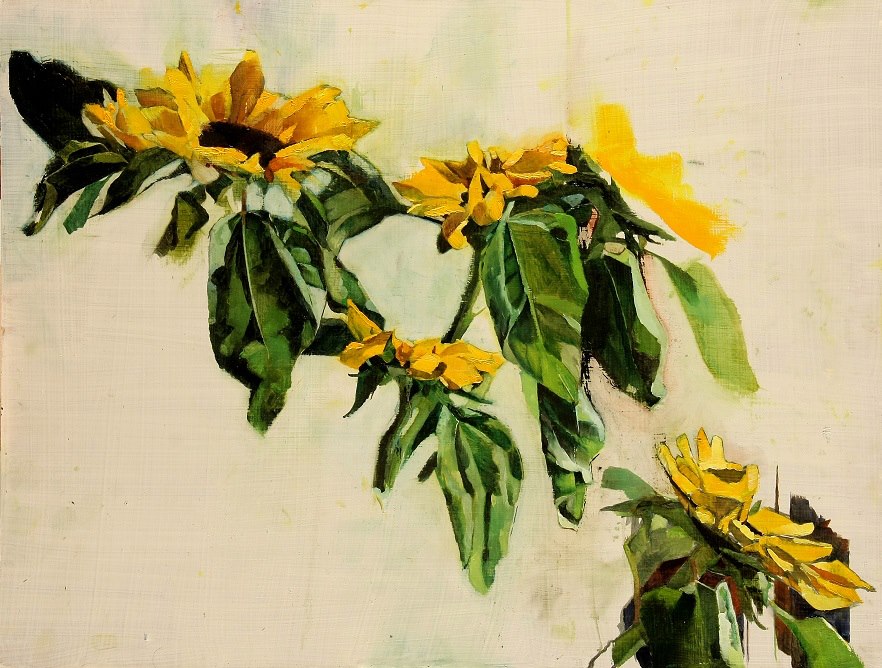 ---
Did you know? Aine Divine …
…was a finalist in the Sky Arts portrait artist of the year award 2014.
During the course of the series she painted singer Neil Hannon, Richard Dawkins, Sally Hitchner, RSC voice coach Cicely Berry, and Sir Ian McKellen.
---
Painting with Aine Divine
I want to share a pair of videos that give a flavour of Aine's mixed media flower workshop
And now for part 2
If this post whet your appetite for a painting session with Aine, and you live within striking distance of Cambridgeshire, why not join us on the 19th and 20th February next year.
And a few more images, just for fun: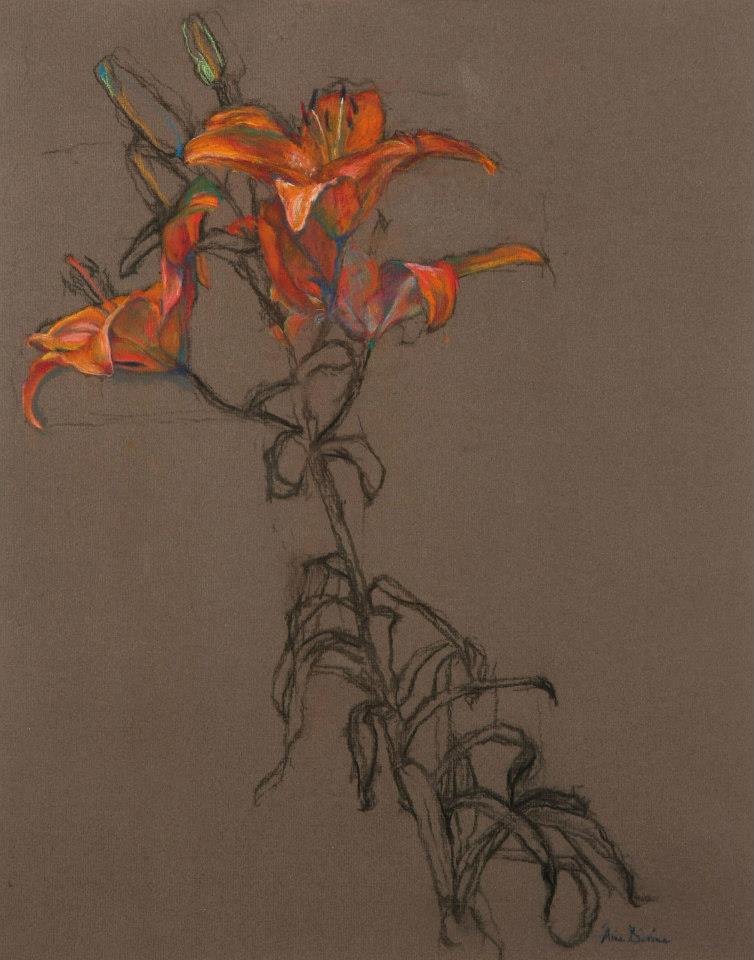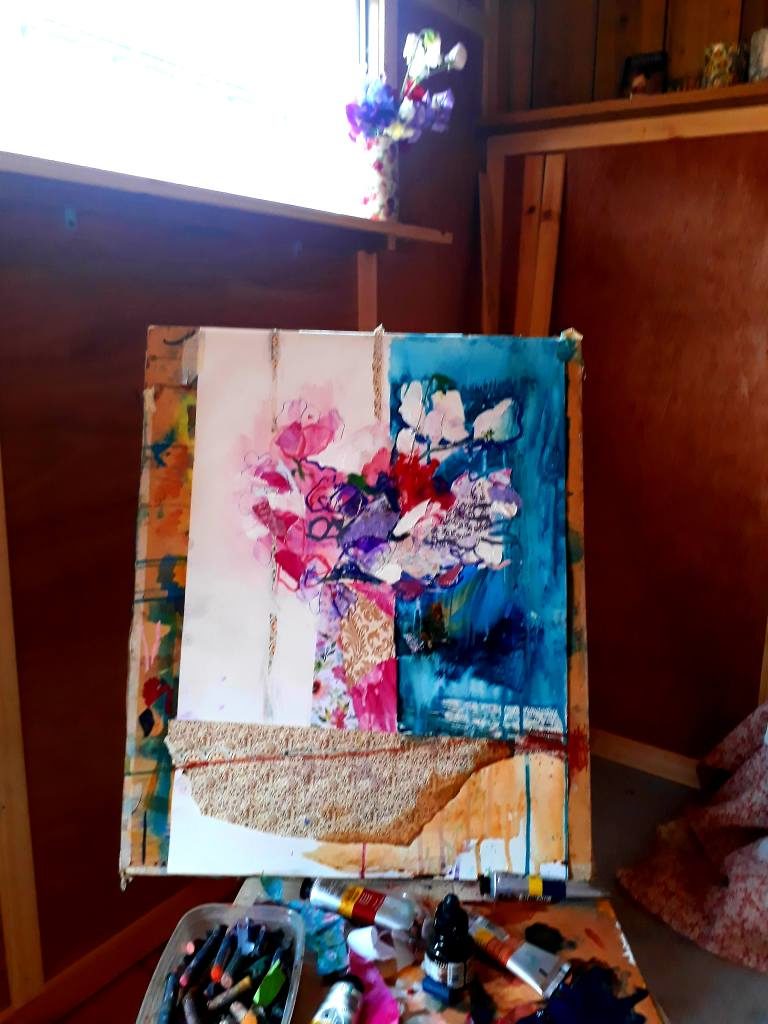 If you fancy creating a festival of flowers on your easel with Aine Divine in her workshop, come along to her workshop in Cambridgeshire in February 2020.
---
Portraits more your style? Aine is doing 2 day workshop on portraits in watercolour on the 17th and 18th February 2020.
Tags In