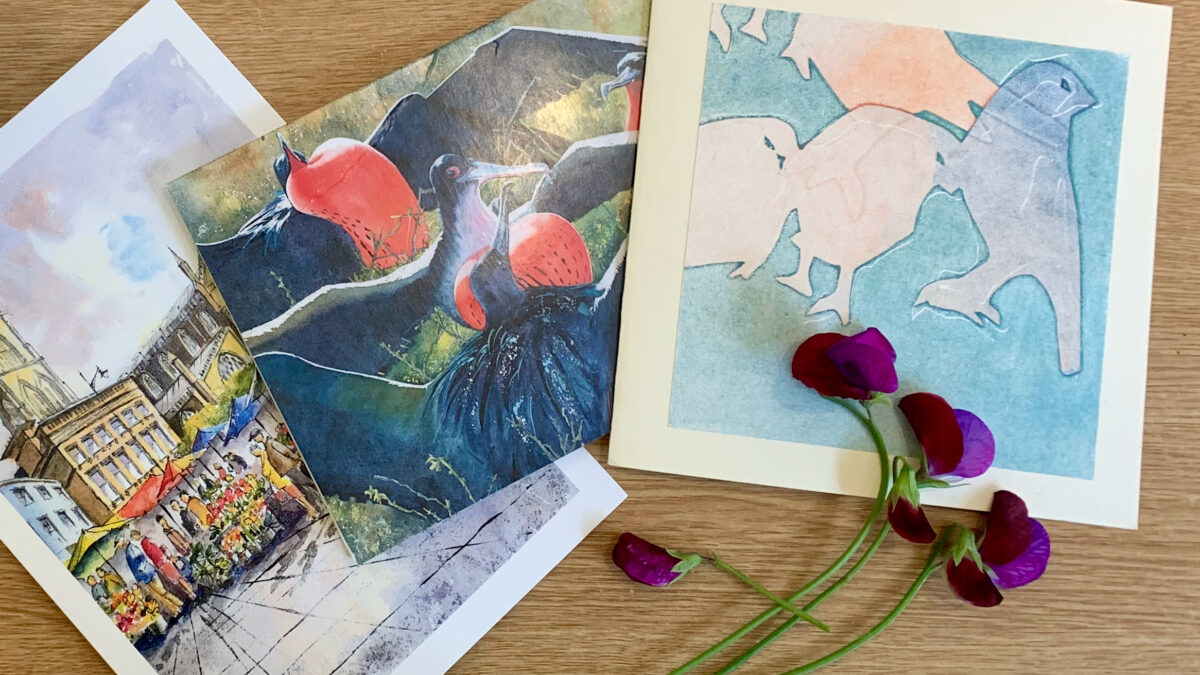 Use art to stay connected
It has been tough being out of touch with friends and family during lockdown but some of my friends have found ways to use art to stay connected.

Most of us have realised that people are even more important than we ever thought they were before lockdown – especially those we care about. We've had to work harder at staying connected and at showing that we care. Easy when it's just a case of giving someone a hug or holding a hand. But without that option, we've had to resort to phone calls and zoom sessions.
How my friends use art to stay connected
Some of the happiest surprises of the last few months have come through my letterbox. They have come in the form of greeting cards from my artist friends: Along with a card bearing one of her paintings, Karin Christensen sent me a catalogue of workshops. Her message suggested we should choose one to attend together next spring. What a fabulous prospect. Especially as Karin and I first met on a painting holiday with Chris Forsey RI
The lovely Olivia Quintin sent me a card printed one of her beautiful engraved bird paintings just to let us know that she and Alain Fortier had been thinking of us in our lockdown from their lockdown. It was a wonderful reminder of all the times we've painted together in France, in Portugal and here in Cambridge.
Some of Mel Collins cards arrived carrying herb and tomato seeds for our vegetable patch and in return, one of mine went to her in Norfolk with a despatch of purple bean seeds.
Each of these made me smile and reminded me that, when this is over, my artist friends will be ready to paint with me again.
So if you want to use art to stay connected in a more tangible way than on a telephone call or a video session, send a greeting card or a letter. The fact that you took the time to select an image someone would like and to write a note (old fashioned style) will mean the world to whoever receives it.
Tags In