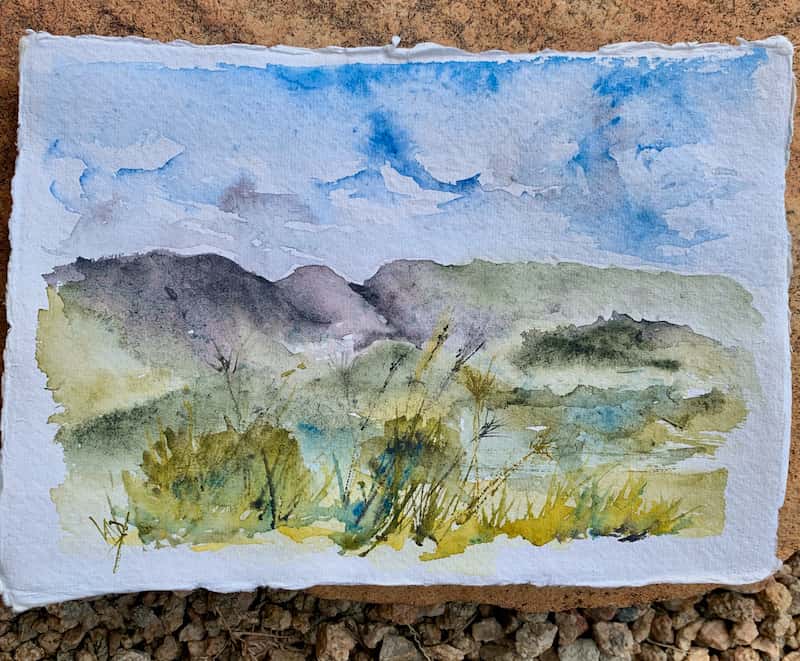 3 ways for artists to stay motivated during isolation
We need ways for artists to stay motivated during isolation more than ever before.  The world as we knew it has changed in unimaginable ways. For some artists being alone is just perfect. Those who thrive on silence and happily immerse themselves in their painting will cope better during lockdowns than those who need contact and buzzy interactions. But creating work is only one aspect.
For artists, this means exhibitions and workshops are postponed and in some cases, cancelled. I had a series of summer workshops booked and was thrilled and excited to be heading up to Yorkshire this month to do an Expressive Landscapes workshop with Debbie Loane. But that was not to be – nor are my spring and summer workshops in Whittlesford.  Disappointing – yes. But now is the time to think creatively. Staying home can be an opportunity to create a plan that will take your art to the next level.
Artists, by their very nature, are problem-solvers and we have already seen lots of solutions on social media. I thought it would be useful to compile a list of free learning and connecting resources for artists to keep us going until we can get out to another art workshop and learn directly from a master. Let's see this as an opportunity to get connected and creative in new ways.
So, here are a few things we can do for however long we have to stay away from other people:
Ways for artists to stay motivated:
1. Painting Together
Although painting is a solitary activity most of the time, we do all enjoy a good painting day with other artist. Why not get together with a group of artist friends on a virtual painting day. There are free levels from a number of video conferences which will enable you to paint and chat with other artists
Zoom.us Currently a very popular option. The free version allows you to connect with up to 100 other people . That's way more than most of us will ever need to talk to at one time. The limitation is on the time for each session. Free accounts are limited to 40 minutes per session if you have 3 or more people connected
Whereby Super-simple to operate. No download required – but limited to only 4 people at a time on the free version.
For one to one sessions, Facetime, Skype and WhatsApp all provide a tried and tested service.
2. Online Learning
Urban Sketchers – followed by so many artists across the world. There are loads of tips from other artists about how to do Urban Sketching while staying at home.
If you want to hone your portraiture skills, Sktchy is a great resource for models and, if you sign up for their newsletter, some useful articles with tips on creating portraits in various mediums
Youtube is a treasure trove of demonstration videos. While none of this is a replacement for being in the same room as your tutor, they are a way that generous artists can share their skills across the globe. Have a look at some videos by some of our favourite artists:
3. Staying Connected
This is where social media comes into its own. Instead of reading all that fake news, use these channels to share your ideas, ask questions, take inspiration from other artists and ask for answers when you get stuck. This is one of the most effective ways for artists to stay motivated and developing. Facebook groups, Instagram stories and Pinterest boards are great resources, each with its own strengths.
Follow the pages of those artists whose work you admire, or join a group of like-minded artists. I'll be putting together a page for the artists who have done my workshops in the next few days. I will share the link on my Facebook page when I've got it set up. I'd love you to join in the conversation.
Please let me know when you find any other affordable resources for artists who are in isolation. I will add them to this page and we can all share our favourite ways for artists to stay motivated during isolation
*Bonus tip – paint an image from your last holiday. This one was the view from a house we stayed in just outside Johannesburg in South Africa.
Tags In