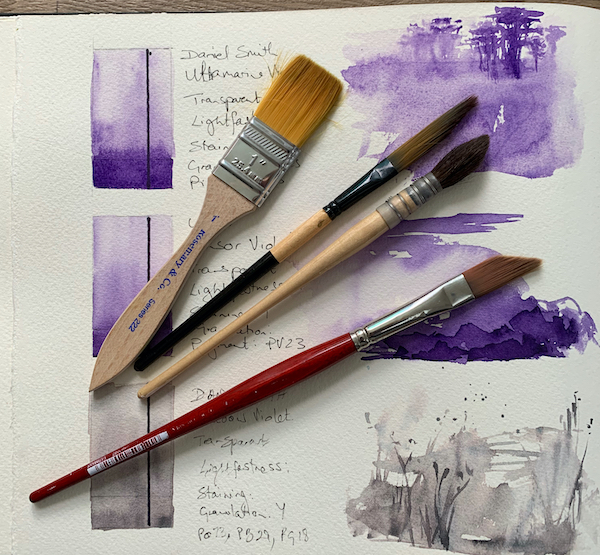 A watercolour wishlist
Do you have a watercolour wishlist? This is the time of year in our family when we are all putting together Christmas wishlists. Surprise gifts can be a real delight. They can be a disaster too. At some point, we've all had an unexpected gift we really didn't want. Awkward!
As a giver of gifts, I always want to know that the gift will be well received. This approach also supports my sustainability drive. Our family guideline for Christmas gifts is that they should be modest and something that we know the receiver really wants. Wishlists are fantastic.
This morning I was thinking about my own lists and it struck me that once I started painting, mine became predominantly items related to my studio in one way or another. I'm often asked about my preferred materials. Here's a list of the watercolour supplies I enjoy.
Watercolour wishlist – my favourites
I realise some of these recommendations are for supplies that aren't inexpensive. But what better time for a bit of high quality than at Christmas?

If you're starting out on a watercolour journey and want a basic list of supplies, I would recommend the following minimum starter kit:
I love getting new art supplies for birthdays and Christmas. There's something thrilling about the creative possibilities they embody. If you'd like me to put together other art supply lists for you, do drop me a line and let me know what categories you'd find useful.
Tags In