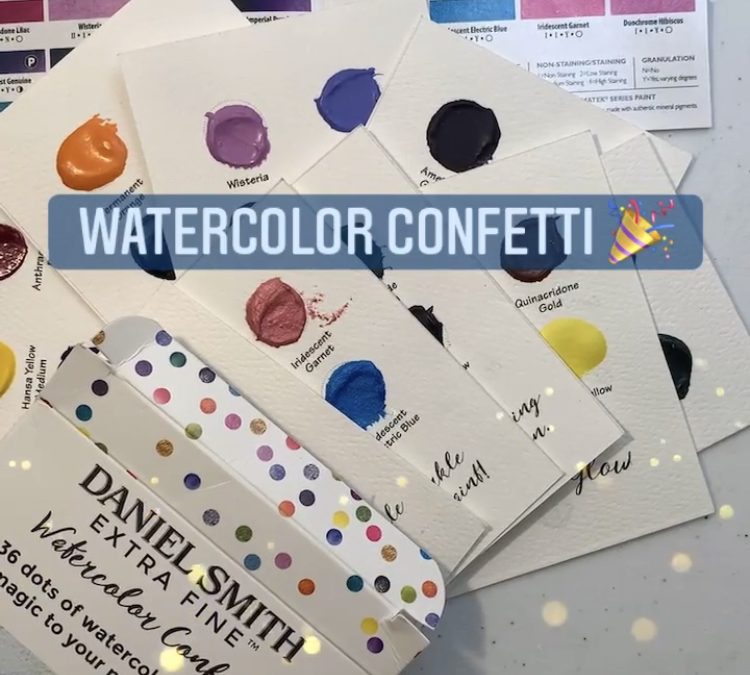 Daniel Smith Watercolours 36 dot cards – my views
Have you seen the new Daniel Smith Watercolours 36 dot cards? They come in two variations: Mineral Marvels and Watercolor Confetti. These little gems dropped through my letterbox earlier this week, thanks to Premium Art Brands. How exciting to receive a surprise package in the mail! I've been a huge fan of Daniel Smith Watercolours for some time now. As an artist who loves vibrant colours and interesting textures in a painting, they are right in my sweet spot. They always deliver in both the colour and the texture department.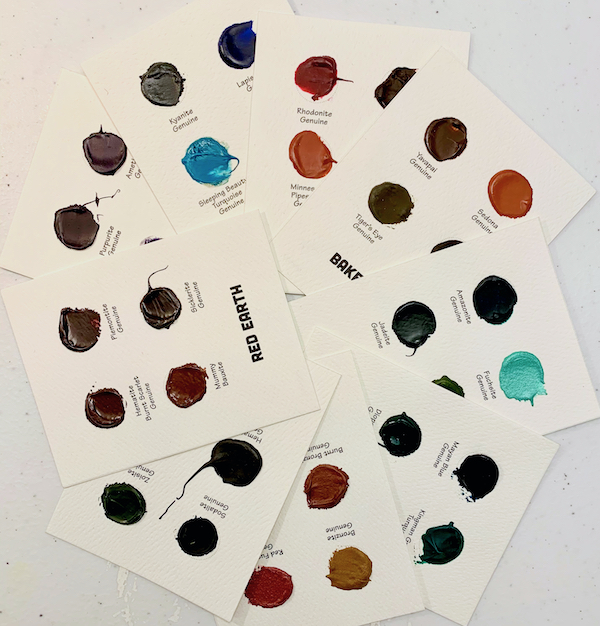 But for many artists Daniel Smith Watercolours create a huge dilemma: The Paradox of Choice. There are over 250 colours in the range. Choosing which to have in your palette can be almost immobilising. It is true that with a small collection of primary colours an artist can make an unimaginably wide range of colours, but that doesn't allow for granulation, texture, mineral effects and the subtle shifts found in so many of those seductive Daniel Smith tubes.
The original 66-colour dot cards allowed artists to try a wide range of colours in very small quantities. There's always been something quite enticing about trying out new combinations of colours. But with very small dots of paint, there is a limit to how much you can cover.
Daniel Smith Watercolours 36 dot cards – the Pros and Cons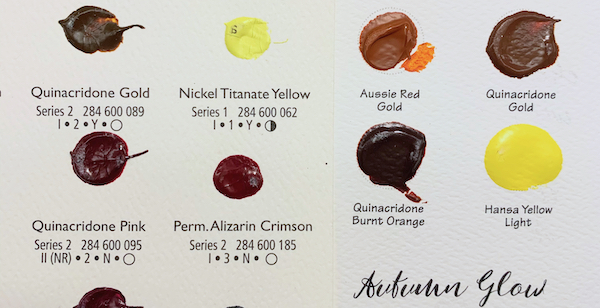 The Pros
The new dot card packs each contain nine cards with four large paint dots on each card. The dots are substantially larger than those on the 66 paint cards. This makes them a joy if you are looking for a way of taking exciting colour with you for some plein air watercolour sketching. Instead of carting heavy tubes with you, or limiting your colours to only one or two, you can now take 36 colours on location with you in a compact, efficient form.
The dot cards provide a fascinating way to explore a wide range of the Daniel Smith colours. They have been very well thought out, with the combinations on each card sorted by colour, granulation, iridescence or combination factors.
The Cons
There aren't many down-sides to the dot cards, but I do need to tell you about the two minor issues I have found. Firstly, the dots are on watercolour paper and I find that the paper can be a bit compromised if you're not careful. If you're using a dot card, you need to be sure not to over-wet the paper. It takes a little patience to get the paint activated to a concentrated level without making them too wet, but this isn't a major issue.
The only other con is actually also a pro. When you fall in love with a colour on a dot card, you just have to get your credit card out and buy a whole tube.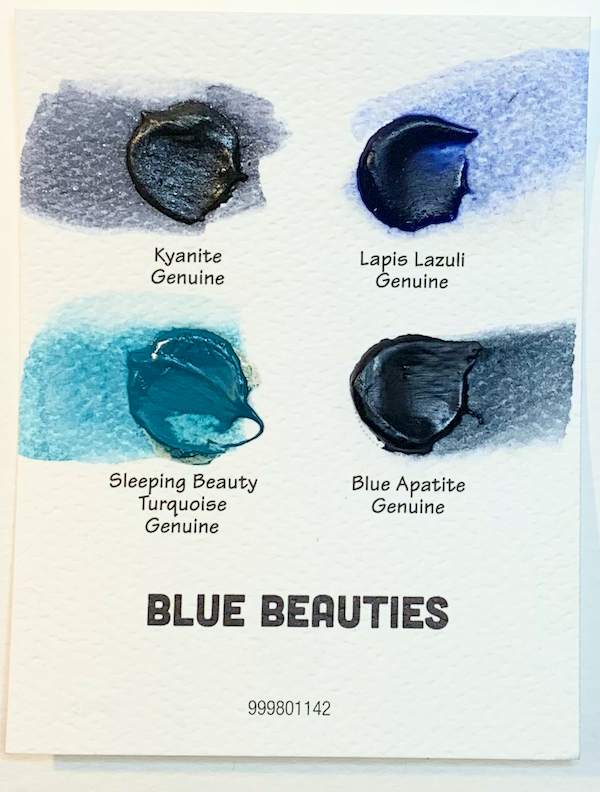 Mineral Marvels are grouped by colour. And every set comes with a description of each of the four pigments printed on the back of the card. Many of the colours have granulating or textured effects.
The Watercolor Confetti pack is bright and exciting with two of the nine cards featuring colours that quite literally shine.
You may already know that Daniel Smith Watercolours are a feature of my favourite palettes. The pigment richness and variety in the range have always been something I value. The 36 dot cards, add a new way of discovering elements of the range in a portable and highly accessible way.
As always with Daniel Smith materials, the quality is superb. I am a fan.
Hot tip: if there's a watercolour artist in your family or a curious creative who wants to explore this exciting medium, the Daniel Smith Watercolours 36 Dot Cards would be a perfect stocking filler – or even two.
---
Declaration: These are my independent views. I have received no payment to review this product. However, if you choose to purchase any of these items through the affiliate links provided, I will receive a tiny contribution to my art material costs
Tags In