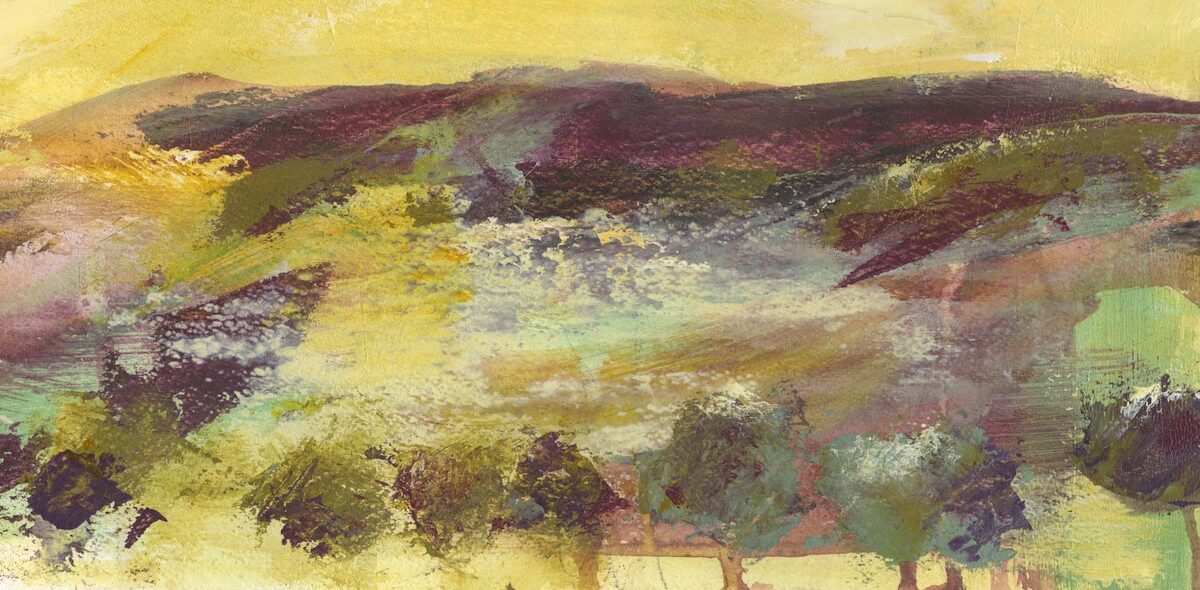 Inspired by Wild Places
I haven't always been inspired by wild places. For many years, I was much more interested in the delights that a city can offer. Life was busy, buzzing and noisy. There was no time to think, it was all a whirlwind of people and action.
But gradually, as we visited the mountains of Wales, the coast of north Norfolk, and the lush landscape of Queensland, a love of their quiet beauty crept into my heart. I want to share the way I feel when walking in the silent spaces of an unspoiled place. There is magic in those days of walking in the hills where you encounter only a handful of people.  They are the ones that feed the soul. More importantly, they remind us how lucky we are to have this planet as our home.
This painting came to life after a walk up the ridge above the Llanthony Priory.  It was three hours of climbing, walking and scrambling down the other side of the hill when we met only four other people. And it was unforgettable.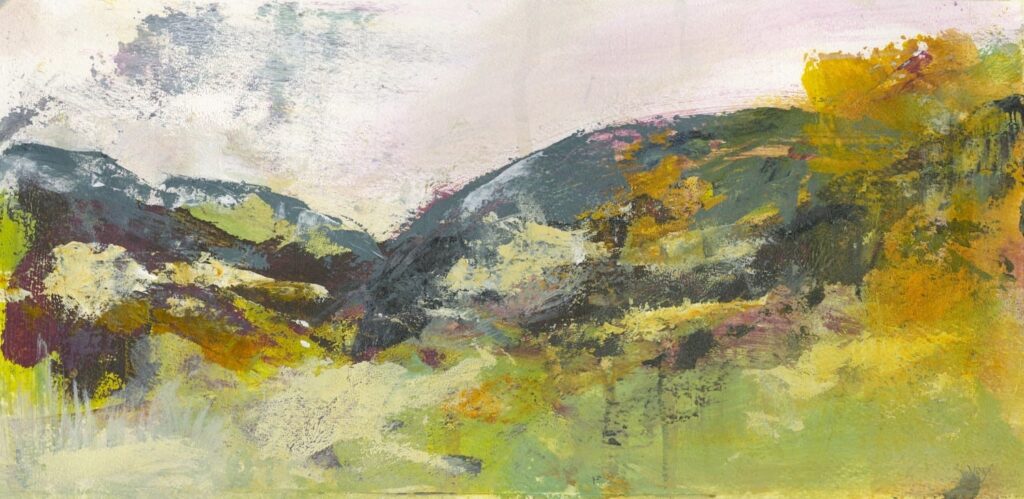 Hidden between the hills, where you can find the lushest green in the Black Mountains, this Vale above the old Priory is a place of tranquility and perspective.  Arched ruins cast the shadows of history across the fields. And from the shoulder of the hills, the world opens up before you.
(Black Mountain Trail is an Acrylic painting on paper – 35 w x 17 h)
If you'd like to see how these experiences emerge in my artworks, my Wild Country collection is inspired by wild places I have visited and loved – and it will evolve over time.  I hope you will come back to have a look from time to time.
Tags In